Welcome
​
Greetings and thank you for visiting The Ancient Order of

Hibernians

, Kevin Barry Division Three, Smithtown.
We hope that our website highlights the wide variety of Friendship, Unity and Christian Charity our Division offers.
Please feel free to read more about us on this site.
​
AOH Annual Golf Outing "The Jack"
Monday July 26, 2021
Smithtown Landing Country Club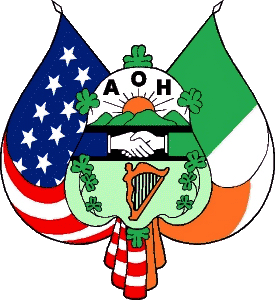 Go to the News page to download the Golf Brochure
1916 Easter Rising Memorial ceremony 2021
2018 NYC st Patrick's day Parade
Click on the picture to enlarge it
Watch Mass from Home
​
From the internet go to youtube.com enter either:
​
Church of St. Joseph Kings Park or
St. Patrick's Smithtown
​
to see Sunday and daily Masses
or like St. Joseph's Church on Facebook at:
Brian Clancy Business Card (4)
George McKnight New Sponsor_edited
Brian Clancy Business Card (4)